Laptop & Desktop Computer Repair
Fixing Laptops, Desktop Computers and other Devices. Troubleshooting and repairing computer hardware and software for PC and MAC.
Hardware
We Offer Computer Hardware Repair Services
Software programs and applications may cause a computer to stop working or operate at a less than optimal level. A 1CS Technician can determine if an issue is related to hardware or software and if either require repair.
Hardware can become broken for obvious reasons but sometimes for not so obvious reasons.
Short of seeing physical damages to the exterior of the hardware, it may be difficult to detect hardware related damages. Hardware may be damaged internally where it is hard to see.
Hardware is not necessarily broken just because it sustained physical damages. Damages would need to affect one or more critical operations and result in the device no longer working or working with a reduced level of performance.
Install Solid State Drive (SSD)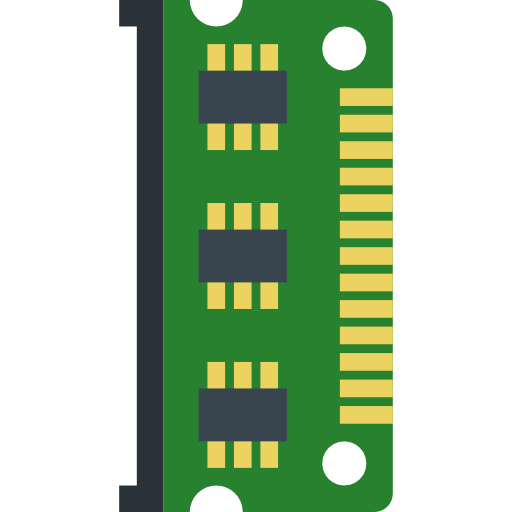 Software
We Offer Software Repair Services
There are numerous things that can happen to an operating system, program or application which may cause a malfunction. We can help you with many of these software related issues since we are familiar with many commonly used programs on a PC or MAC
Application/Driver Installation
Create Recovery Disk/Partition
What is software?
Computer Software refers to programs, applications and operating system utilized by a computer or server. Whereas computer hardware refers to physical components and equipment such as a motherboard, hard drive, monitor or keyboard.
Common forms of software include:
Windows or MAC OS
Microsoft Word or Excel
Office 365 or Gmail
Adobe Reader or Illustrator
Anti-virus (Norton, ESET, AVG)
Quickbooks or Sage
Printer or scanner drivers
Network/router applications
Does my software need repair?
Software would need repair if it is not functioning at an acceptable level.
If a particluar program or application does not perform well, it may be a matter of adjusting the settings.
If software was working correctly and no longer is, it could be due to the introduction of new software which is affecting the settings of the existing software.
Sometimes an update to software including an operating system or browser is overdue and required to ensure functionality.
If your software uses the internet, a disruption in internet service may stop at least some aspect of the software from working until the internet reconnects.
There are different reasons why software programs stop working, or function poorly. Sometimes the problem is not readily understood and requires investigation.
What do I do when software is not working?
If a program or application was working but no longer is and the computer is otherwise working fine, please consider the following:
(1) Has the computer been rebooted?
(2) Are there any available software updates waiting to be installed?
(3) Does the program require the internet and if so, is the internet working?
(4) Has new software been introduced to the computer?
If asking the above questions does not lead to a solution, contact us for computer repair services.
In home

computer repair services near me
iTech Computers Technicians provide repairs at your home or via remote connection. Techncians are mobile and available to respond quickly.
Other Computer Repair Information:
You may have arrived at this website after searching Google for terms like computer repair near me, pc repair near me or laptop repair near me now. If you are not located in Toronto, determine if 1CS offers services to your town, city or other region by visiting our computer repair service area or use the menu at the bottom of this page for easy access to major cities we serve. This is our Toronto "main" page for home computer repair. Visitors googling pc repair scarborough, computer repair etobicoke, laptop repair north york or computer repair toronto downtown are on the correct page.
Because information technology terminology can sometimes be misleading or confusing, please allow us to confirm that you have come to the right place if you are looking for a mobile computer repair shop, on site computer repair, computer repair that comes to your house, emergency computer repair, emergency pc repair, pc service repair or tech computer repair, MAC laptop repair, online computer repair help, computer repair over the phone including laptop and desktop repair. If you are unsure whether or not we provide repairs to your device, contact us.
Locations
Toronto . Hamilton . Burlington . Oakville . Mississauga . St. Catbarines . Grimsby . Milton . Brampton . Etobicoke
Hours
M-F: 8am – 10pm
Sat: 10am – 5pm
Sun: Closed